Willapa Behavioral Health is a nationally accredited frontier community health organization that provides outpatient services and high-quality care to Pacific and Grays Harbor counties; we have been doing this since 1986 and have loved every moment of it.
Join the team
A little bit about us...
Our services include mental health programs for adults, children & families, case management, chemical and problem gambling treatments, peer services, domestic violence perpetrator treatment, co-occurring disorders, medically assisted treatment, psychiatric prescribing, trauma sensitive primary care, and 24/7 mobile crisis services.
We have grown, to three locations, and feel that this is the sweet spot for us. We do not wish to grow larger because we feel there is a tipping point of being too big, and when you are too big, you lose the feeling of connection and quality of work life. We would like to preserve our unique culture and focus on fostering a culture of inclusion, kindness, and family.
The Washington State Department of Health has also submitted our organization to the Centers for Medicare & Medicaid Services (CMS) as an exemplary practice under the Transforming Clinical Practice Initiative (TCPi).
We are considered a "frontier" organization, meaning that we are a bit more rural than rural. This means many wonderful things for our employees. Working for us will allow you to live in an environment of beauty and peace. You will no longer have to leave home an hour early just to drive one mile to work. You will be surrounded by beautiful forests, hugged up against the Pacific Ocean, and have a wide array of outdoor activities available for the adventurous spirit in you.
Our Long Beach location is located on a small peninsula on the bottom southwest side of Washington nestled between the Pacific Ocean and Willapa Bay, it is also just a 30-minute drive to Astoria, OR and 2 hours from Portland, OR.
Our Raymond location is surrounded by beautiful forests, near natural wildlife reserves, and has the Willapa River running along its banks. It is 1 ½ hour from Olympia, WA.
Our Montesano location is a short drive from Olympia, WA and also has the lovely Chehalis River running through its borders.
In these places you will find a peace that surrounds you and a simplification of daily living where you no longer spend more time in your car and office than you do at home with your family. Life slows down and you are able to breathe again.
If you are looking to serve humanity and make a difference, we are the place you want to be. Rural health allows for the opportunity to make a difference in people's lives, learn new skills and resources, live at a slower pace, and be present for your life. It's a beautiful calling, and we welcome you to join us in it.
Benefits
For regular employees per relevant waiting periods:
Benefits
Insurance
Overall Benefits Summary – View general information about all employee benefits offered at Willapa Behavioral Health & Wellness. [Benefit Information]
Medical Insurance – Regence (beginning of the month following hire date). [$500.00 Deductible] [$2,000 Deductible] [$5,000 Deductible]
Dental Insurance – Life Map Network (benefit: $1,500.00 per member) beginning of the month following hire date. [Benfit Information]
Vision Insurance – Life Map Network beginning of the month following hire date. [Benefit Information]
Pet Insurance – All employees are eligible to enroll at any time during active employment. [Benefit Information]
Life & Accidental Death and Dismemberment Insurance – beginning of the month following hire date. Employer paid $10,000.
Malpractice Insurance – immediate coverage.
Interested in joining us?
Benefits
Retirement
Retirement Plan – matching contribution of the employee's contributions depending on years of service and plan requirements.
Benefits
Time Off
Vacation – 4 weeks of paid vacation accrued in first year available after probationary period. Full-time employees shall accrue vacation leave at the rate of one and one quarter days per month on a full-time basis for a total of twenty (20) days during the first year of employment, dating from the employee's anniversary date.
Health/Sick Leave – 12 sick days annually. Sick leave is earned at the total of one (1) day or 7.5 hours per month for all regular full-time employees for a total of twelve (12) days or 90 hours annually, available as accrued.
Holidays – paid holidays for employees that qualify for benefits (work more than 24 hours a week) who are scheduled to work on a recognized holiday that falls on a regular work day when the office is closed. Holidays include New Year's day, Martin Luther King Day, Juneteenth, Memorial Day, Independence Day, Labor Day, Indigenous Peoples' Day, Veterans Day, Thanksgiving Day, Day after Thanksgiving, Christmas Eve and Christmas Day.
Bereavement Leave – bereavement leave can be granted for a maximum of three (3) consecutive work days.
Jury Duty/Military Leave – Employees will be granted time off to serve on a jury or military leave without pay.
Benefits
Education & Loan Repayment Assistance
Educational Assistance – Employees offered educational assistance to encourage personal and professional development, improve job related skills and enhance an employee's ability to compete for reasonably attainable jobs at Willapa Behavioral Health.
Student Loan Repayment – Employees may be eligible for HRSA (up to $50,000 for MD/DO, NP/PA, NP, LICSW/LMFT/LMHC & CDPs for a 2 year full time commitment), Washington State Achievement Council (up to $70,000-$75,000 for MD/DO, NP/PA, NP, LICSW/LMFT/LMHC for a two or three year full time commitment) and Public Service Loan Forgiveness (clinical and non-clinical positions).
Training and Professional Development – Professional, paraprofessional and support staff are eligible to attend prior approved conferences and training workshops that are intended to improve or upgrade the employee's skills and professional ability for a maximum of eight (8) hours each calendar year.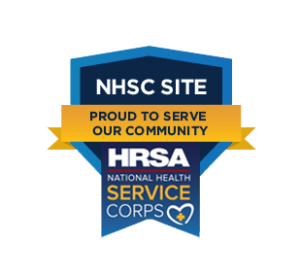 Let's Get Started Together