From simple yearly physicals to the management of chronic conditions, choosing Willapa Behavioral Health as your primary care provider will be a whole new health experience. We have brought back a small-town-doc feel to your medical visits with laid-back office visits and an open, honest communication style. Our providers are understanding and kind about mental health symptoms that may cause a person to be afraid or uncomfortable and need extra time to acclimate to the moment, they will not rush or shame a person for the way they feel. They will take time to get to know you and understand your experience. Our team is trauma informed and they care about you as an individual.
Primary Care
Patients we Serve
Children
Your child(ren) can receive excellent primary care at our facility. We offer wellness checks, child and adolescent sick visits, sports physicals, chronic treatments, and more. We can cover your family's primary care needs.
Adults
Primary care is available to adults of all ages. From young adulthood to geriatric care, our primary care specialists can address your preventative treatment and medical needs and assist in referrals for specialty issues.
You're in good hands
Meet our Primary Care Provider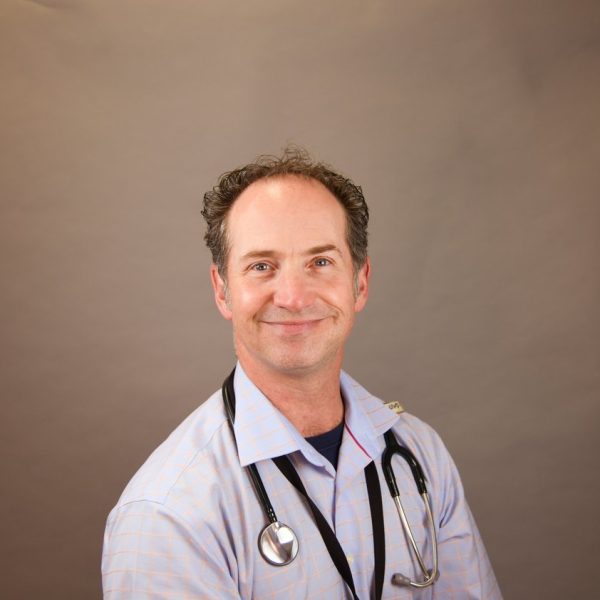 Jeffery "Smitty" Smith MCHS/PA-C is affectionately known as "Smitty." He attended University of Washington School of Medicine for PA school, and before this functioned as an Independent Duty Corpsman for the U.S. Marines for 21 years. His focus areas are Primary Care and Addiction Medicine. He has over 30 years of experience in healthcare.
Smitty is passionate about providing his patients with a personalized medical experience and will sit and take time to learn your story and needs. He has a sincere interest in your overall well-being and is committed to providing trauma sensitive care. He has been known to visit patients in the hospital on his lunch break, and call to personally check on them. His genuine, down to earth nature is what makes him a one-of-a-kind medical provider.
Smitty most recently became a certified Medical Examiner on the Federal Motor Carrier Safety Administration's National Registry of Certified Medical Examiners for Physician Assistants, and is excited to make DOT physicals more easily accessible to our county.
Primary Care
Let's get you feeling your best. We offer both primary and specialty care in our clinics.
Primary Care
Treatment Types
Primary Care

Healthcare at your most basic and broad level. Your primary care includes health promotion, disease prevention, diagnoses, wound care, and more.

Substance Abuse Recovery

We aid in your treatment through medication-assisted treatment, psychiatric medication management, and a clear plan with support for your ongoing recovery.

Pain Management

Specializing in pain management, we can evaluate, diagnose, and create and implement a treatment plan for your chronic pain.

Sleep Disorders

Understanding the root cause of your sleep disorder allows treatment with positive outcomes. Medications, sleep assistive devices, diet changes and more are approaches we can explore for your condition.

PTSD Health

Trauma affects your physical health, too. We can evaluate and address your needs.

Workers' Comp

Receive quality treatment for your work-related injuries.

Diabetes

From diagnoses to long-term management, we are here to guide and support you.
Is your ailment not listed? Reach out to see if we can help you feel better.
Primary Care
Experience a whole health approach to your physical and mental health needs.
Combining our expertise in mental health with our primary care offering means that you receive a complete health experience. When you are seen by both our mental health and primary care clinicians, you will benefit from a collaborative in-house approach to your overall treatment.
We're here to help
Patient benefits to combining mental health and primary care treatment under one roof
Accessibility to Primary Care services in a familiar, trauma-sensitive environment with trusted staff
Provider comfort with open access, walk-in, adjustment of daily schedule to accommodate individuals
Patient-centered approach by teams accustomed to that approach
We are aware of the trauma histories, struggles with severe mental illness, and historic discomfort with medical interaction
Generally, physical exams are not performed on the first visit, and readiness for complete physicals exams is discussed and planned together
Developing and enlarging trust and comfort for co-morbid conditions
Clinicians help facilitate connections with on-site PCP or referral to outside PCP
Where Primary Care can treat you
See your provider at your most convenient location.
Home visits are available on an as-needed basis. For our patients who are too ill to visit the office, please reach out to schedule your appointment.
Long Beach
Long Beach Main Office
All Services
2204 Pacific Ave North
Long Beach, WA 98631
Phone:

(360) 642-3787

Fax:

(360) 642-2096

Hours:

Monday thru Thursday (8am to 7pm)
Friday (8am to 5pm)
Raymond
Raymond Office
All Services
300 Ocean Avenue
Raymond, WA 98577
Phone:

(360) 942-2303

Fax:

(360) 942-5312

Hours:

Monday thru Thursday (8am to 7pm)
Friday (8am to 5pm)
We're Here For You
How can we help?