A Department of Transportation (DOT) physical is mandated by the Federal Motor Carrier Safety Administrations for those who operate commercial motor vehicles. This physical helps determines whether a driver is physically fit to operate a commercial vehicle.
DOT Physical
What to Expect
The physical exam will cover multiple points of the body's health:
Heart
Eyes
Ears
Abdomen and Viscera
Genital and Urinary systems
Limbs
Mouth and Throat
Spine and other musculoskeletal areas
General physical appearance
Hearth health
Chest and Lungs
Vascular
Neurological impairment and abilities
Blood pressure
Weight
Height
Gait
Vision

Drivers are required to have at least 70" peripheral in the horizontal meridian measured in each eye as well as 20/40 acuity in each eye with or without glasses, contacts, or surgery. Please make sure to bring glasses or corrective lenses with you to the exam.

Hearing

A driver must be able to perceive a "forced whisper when 5 feet or less from the source of the sound with or without hearing aids, if not heard will complete an audiogram.. Please make sure to bring your hearing aids with you to the exam.

Urinalysis

A urine sample will be collected to assist in testing for indications of underlying medical conditions. Please make sure to come hydrated and ready to offer a sample.
DOT Physical
What to bring to your physical
A list of medications and doses you are currently taking
A contact list for your primary care and specialists with names, addresses, and phone numbers
Hearing aides, if you use them
Contacts or glasses, if you use them
A record of your blood sugar reading and your most recent HgbA1C, if you have diabetes
A record from your CPAP machine showing that it has been properly used for at least 90 days, if you have sleep apnea
A letter from your cardiologist stating that you are safe to operate and drive large vehicles, if you have hear issues
Results of any recent heart tests
A letter from your neurologist if you have had a stroke, bleeding in the brain, brain tumor, or you have a seizure disorder
A letter and your medical records from your primary care doctor stating that you are taking medications that may cause sleepiness, or are considered a controlled substance
A letter from your doctor if you have permanently lost use of an arm or leg, and a list of any work restrictions
A letter from your doctor along with a recent blood level and clearance test if you have taken the blood thinner, Coumadin
You're in good hands
Meet our Certified Medical Examiner and PA-C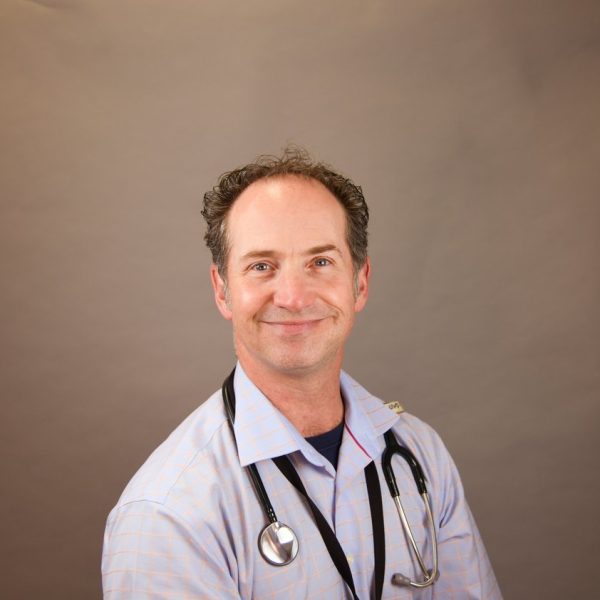 Jeffery "Smitty" Smith MCHS/PA-C is affectionately known as "Smitty." He attended University of Washington School of Medicine for PA school, and before this functioned as an Independent Duty Corpsman for the U.S. Marines for 21 years. His focus areas are Primary Care and Addiction Medicine. He has over 30 years of experience in healthcare.
Smitty is passionate about providing his patients with a personalized medical experience and will sit and take time to learn your story and needs. He has a sincere interest in your overall well-being and is committed to providing trauma sensitive care. He has been known to visit patients in the hospital on his lunch break, and call to personally check on them. His genuine, down to earth nature is what makes him a one-of-a-kind medical provider.
Smitty most recently became a certified Medical Examiner on the Federal Motor Carrier Safety Administration's National Registry of Certified Medical Examiners for Physician Assistants, and is excited to make DOT physicals more easily accessible to our county.
Where Primary Care can treat you
See your provider at your most convenient location.
Home visits are available on an as-needed basis. For our patients who are too ill to visit the office, please reach out to schedule your appointment.
Long Beach
Long Beach Main Office
All Services
2204 Pacific Ave North
Long Beach, WA 98631
Phone:

(360) 642-3787

Fax:

(360) 642-2096

Hours:

Monday thru Thursday (8am to 7pm)
Friday (8am to 5pm)
Raymond
Raymond Office
All Services
300 Ocean Avenue
Raymond, WA 98577
Phone:

(360) 942-2303

Fax:

(360) 942-5312

Hours:

Monday thru Thursday (8am to 7pm)
Friday (8am to 5pm)
We're Here For You
Want to book your appointment?