Primary Care Doctors & Services in Long Beach
Physical and mental health are deeply connected, which is why we offer primary care services at Willapa Behavioral Health & Wellness. Here, you can stay up to date on your routine physicals, an essential step in maintaining a healthy body and mind. Rest assured that you'll still receive the same level of compassion, kindness, and professionalism you can expect from behavioral health services at our Long Beach location.
You're in good hands
Meet our Primary Care Provider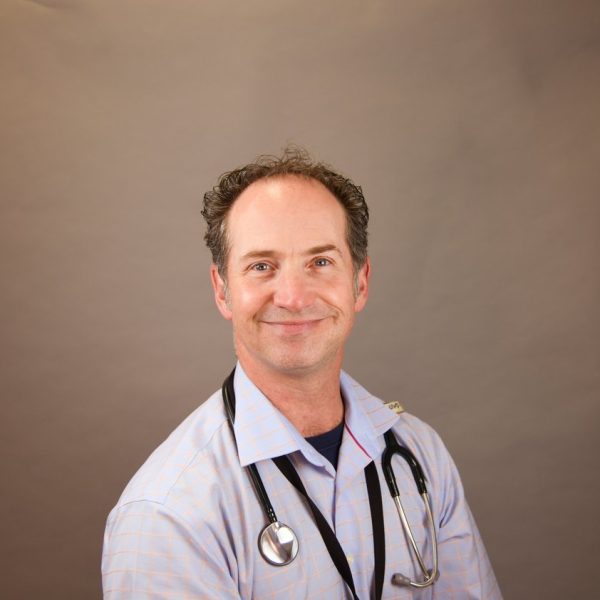 Jeffery "Smitty" Smith MCHS/PA-C is affectionately known as "Smitty." He attended University of Washington School of Medicine for PA school, and before this functioned as an Independent Duty Corpsman for the U.S. Marines for 21 years. His focus areas are Primary Care and Addiction Medicine. He has over 30 years of experience in healthcare.
Smitty is passionate about providing his patients with a personalized medical experience and will sit and take time to learn your story and needs. He has a sincere interest in your overall well-being and is committed to providing trauma sensitive care. He has been known to visit patients in the hospital on his lunch break, and call to personally check on them. His genuine, down to earth nature is what makes him a one-of-a-kind medical provider.
Smitty most recently became a certified Medical Examiner on the Federal Motor Carrier Safety Administration's National Registry of Certified Medical Examiners for Physician Assistants, and is excited to make DOT physicals more easily accessible to our county.
What Does Primary Care Include?
No matter your age or current health situation, it's important to see a doctor at least once a year for a basic checkup to ensure your body is functioning as it should. These primary care visits can include preventative assessments, ongoing treatment, and more.
Preventative Care

Our team of compassionate experts can perform numerous essential screenings to ensure that your body systems are healthy. From circulation and hormone balance to nutrition and development, every aspect of your health plays an important part in your overall wellness. Our Long Beach primary care provider provides trusted medical insight every step of the way.

Management of Chronic Conditions

If you have an existing condition that requires medication, treatment, or routine evaluation, Willapa Behavioral Health & Wellness is here to help. We have the resources needed to help you navigate chronic issues with confidence, so you can enjoy the peace of mind that comes from receiving high-quality health care.

Diagnosis and Treatment

Our doctors conduct thorough evaluations, physical examinations, and diagnostic tests to accurately diagnose and provide effective treatment for various conditions.

Health Promotion and Counseling

Our team offers guidance on healthy lifestyle choices, nutrition, exercise, weight management, smoking cessation, stress management, and mental health support.

Women's Health

We provide comprehensive gynecological care, including screenings, contraceptive counseling, menopause management, and routine check-ups for breast and cervical health.

Men's Health

Our services cover men's health concerns such as prostate health, erectile dysfunction, fertility issues, and screenings for conditions like prostate cancer.

Mental Health Support

Our doctors address mental health conditions like depression, anxiety, and ADHD, providing evaluations, counseling, and appropriate medications when necessary.
Who Can Benefit From Primary Care in Long Beach?
We welcome patients of all ages at our office and are pleased to offer services for young children, teenagers, adults, and seniors. If you need an annual checkup, a sports physical, or an impromptu sick appointment, we've got you covered. While our scope of expertise is wide, we can also refer you to another provider if you require more specialized care for your health needs.
Why Choose Willapa Behavioral Health & Wellness for Primary Care?
You have options when it comes to scheduling routine health appointments. We strive for excellence and pride ourselves in providing the very best care and options for all of our clients and their diverse needs. When you choose Willapa, you can rest assured you'll experience some of the best care Long Beach, Washington, has to offer.
Easy Scheduling

Life is busy, but we make it simple to find appointments that work best with your routine. We put patients first, so whether you need to plan ahead or see someone that same day, we can help.

Compassionate Providers

Our team of professionals has the qualifications and real-world experience to meet your unique needs. We focus on integrity, kindness, and understanding, and our providers help build trust from the moment you walk through the door. Here, we prioritize helping you feel safe and comfortable during every visit.

Patient-Centered Care

At Willapa Behavioral Health & Wellness, we understand that our patients may require more time to feel at ease, discuss concerns, or ask important questions. Some clients may have past trauma that centers around healthcare. No matter your background, we are willing to go above and beyond to give you exactly what you need for a successful visit.
Enjoy a Holistic Approach to Health and Wellness
Washington State Mental Health Services
Our Location
Caring for your body is important, and Willapa Behavioral Health & Wellness in Long Beach helps make it possible. Contact us to learn more information about our primary care services.
Long Beach
Long Beach Main Office
All Services
2204 Pacific Ave North
Long Beach, WA 98631
Phone:

(360) 642-3787

Fax:

(360) 642-2096

Hours:

Monday thru Thursday (8am to 7pm)
Friday (8am to 5pm)